Archive
Monday
·
04.10.2021
·
19:00 - 21:00 WEST

(Local time)
Workshop | Go Create: Go Create: Shadow Puppet Theatre

Using shoeboxes and cereal packets you will be building a mini stage for your characters and creating a small scene. You'll be working together in teams with each person taking on the role they are most comfortable with, whether it's crafting, story/script, sound/music or performing the actual show. You'll be guided through each step with regular goalposts and an emphasis on creating things together quickly whilst having as much fun as possible!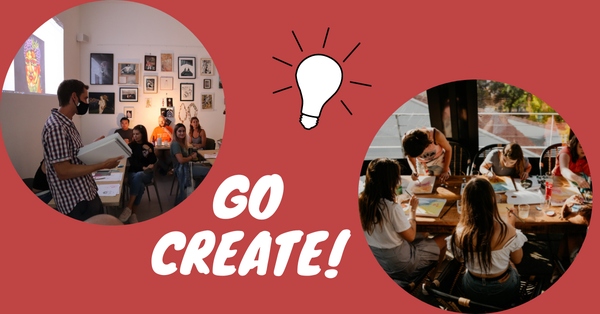 You'll be given a prompt to start with but where you go with the idea will be up to you - will you make a medieval tragedy set in a castle? Will it be a sci-fi romance on a spaceship? A horror comedy in some dark woods? The choice is yours!

It's a two hour session with a max group size of 12, and all materials will be provided. You're also welcome to stay for a drink or chat after.

Come along with an open mind and a willingness to explore and you will leave with a smiling face, new friends and a new appreciation of how cool a puppet show can be!

Price: 15 Euro. All materials included.

Language: English

Please sign-up beforehand here
2020 © ARTDANCELOVE. All Rights Reserved.