Friday
·
19.11.2021
·
18:30 - 20:00 WET

(Local time)
Ladystyling Bachata

Ladystyling is just for us women to move in a more confident way. It has influences from contemporary, modern dance and burlesque. No basics required.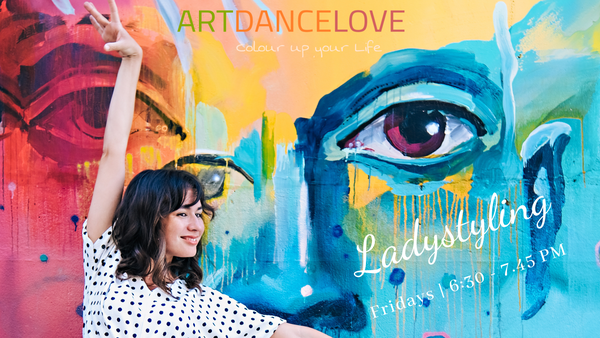 We will meet in the cultural place Misturado, where we have a 90 m² room for us with mirrors.
The floor is perfect for dancing, you can dance on heels or with flat shoes. Can't wait for the new training sessions. :)

Each month we will train a new choreo and film it in the end just for us.
When: Fridays, Time: 6.30 pm - 7.45 pm, Where: Misturado

After the session we can have some drinks together.

Price: 10 €
(4-stamp-card 7 €)
2020 © ARTDANCELOVE. All Rights Reserved.